The world's most trusted paintball provider!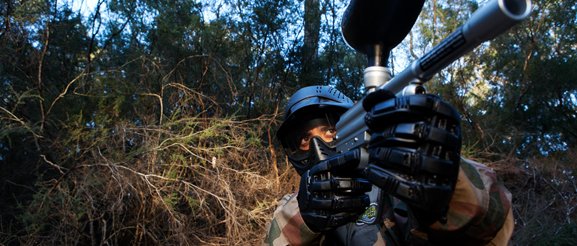 Come play paintball in Adelaide! Delta Force Paintball currently entertains paintball players in Australia, the UK, Ireland, New Zealand, and Canada. We offer the most exciting and action-packed experience for you and your mates. Delta Force Paintball have brought our amazing paintball experience to Adelaide!
With over 25 years experience and over 5 million paintball players, it's safe to say that we have what it takes to provide you with the ultimate paintball adventure in Adelaide!
Paintball in Adelaide is reaching new heights as our movie-set scenarios are bringing more people to the amazing sport of paintball. Every weekend players are hitting the fields for a massive range of occasions, be it for a birthday party, bucks or hens party, corporate outing or just a get-together with your mates.
Our world-class paintball scenarios and facilities set us apart from other operators in the region. Delta Force Paintball will have you in awe when out on the paintball field. But don't stare for too long, the enemy is approaching! Play with Delta Force and experience:
movie-set game zones
state-of-the-art equipment
a safe paintball experience. Delta Force Paintball has a 100% safety record and we are proud of it!
We have entertained movie stars, royalty, world-class athletes, and celebrities from around the globe. We love what we do – and that is clear for everyone to see.
Since our establishment we have had the same goal, which is to promise you the very best paintball experience imaginable – in terms of quality, safety, value and enjoyment.
So round up your friends and get set for a great day out with the world leader in paintball games!